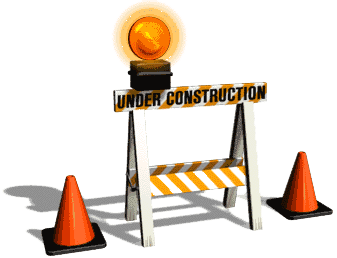 (We will add information to this page when we receive any new updates)
Veterans cemetery plan in limbo
Redwood Falls Gazette
Posted Oct 13, 2015 at 12:01 AM
By Troy Krause Redwood Falls Gazette
A site east of Redwood Falls and just south of TH19/US71 has been acquired by Redwood County for the purpose of constructing a veterans' cemetery, but since that purchase, the process of moving that project forward has been stagnant.
A site east of Redwood Falls and just south of TH19/US71 has been acquired by Redwood County for the purpose of constructing a veterans' cemetery. Since that purchase, the process of moving that project forward has been stagnant.
Residents of the region wonder aloud what is happening with the project, as have Redwood County commissioners, and with that in mind, Dave Swantek, Minnesota-sota Veterans Cemetery administration director, came to talk with the county board during its meeting this past Tues-day morning.
"We've been talking about this project for a long time," said Swantek, who is also coordinating or has coordinated other similar projects in Minnesota.
Swantek said those involved in the proposed project in Redwood County believe the site that has been selected is viable, but there are a number of steps that must take place before a final commitment is going to be made.
Prior to any official work being done and federal funds being expended, Swantek said there are some commitments that need to be met.
The first is that the gravel roadway to the east of the proposed site will need to be paved. The requested paving of the Paxton Township road (Noble Avenue) would serve as the road onto which cemeteries would access the site, as safety issues would preclude an access from the main highway.
Swantek added the paving of 2,000 feet of that township roadway would also address dust control issues that would arise if the roadway remained gravel.
"What we don't want is for families visiting their loved ones to have to deal with dust at the cemetery," said Swantek.
Willy Rabenberg, Redwood County highway department engineer, said he would be hesitant to just pave a portion of that road, adding if it were to be paved he would suggest paving the entire mile. That, he said would mean significant cost.
Rabenberg added because that is not a state-aid roadway, any costs for the project would have to come from local tax levy funds.
Should that road be paved, commissioners discussed who would be responsible for maintenance and if that road would then be turned over to the county.
Swantek said the requirements would also include the acquisition of additional land, including a 4.2 acre piece south of the current location to ensure land immediately adjacent to the site would not be developed in a way that would disturb the intended peaceful environment at a cemetery.
The status of that land was raised, as some believed it is currently in CREP, which would address the issue. It would then be in a permanent easement and could not be developed.
Commissioner Lon Walling, who has been involved in the project from its inception, raised concerns about the increased requirements.
"When this started, we were asked to find a piece of land for the cemetery. Then we were told that the land had to be donated. Through the process, the county approved an allocation of up to $1 million for this project, and I was of the opinion that we would find a way to spend a lot less than that. Then we found out that the road has to be paved at our expense and you need an additional 4.2 acres," Walling said. "I am hoping this is the last thing you are going to ask for. I am not in favor of halting this project, but because these are local levy dollars we as a board have to be very careful how they are spent."
Swantek appreciated the position of the board, but he reminded them that if this project would move forward it would mean an initial expenditure of up to $8 million for cemetery construction, with additional dollars spent as the site is expanded. The state, he said, then maintains that site into perpetuity, and would have on hand up to seven full time employees. Swantek surmised an annual cost of $500,000 from the state to operate the site, with much of that funding staying right in the area.
The cemetery would serve veterans and their families in a 75-mile radius, he added.
Once the board has committed to the requests, Swantek said the work will proceed.
That would start with ensuring the site is appropriate for a cemetery, which would be done with soil borings.
"Even if it looks good on top, we need to know what it looks like 10-15 feet below," Swantek said.
Swantek added the site is a top priority for federal funding.
"This site is high on the list nationally," said Swantek. "Among all of the projects you have been in the top five for several years."
Should the project proceed, Swantek said there is a series of steps that would begin, with planning for the site beginning as early as next year. If that all falls into place, Swantek said construction could begin as early as 2018.